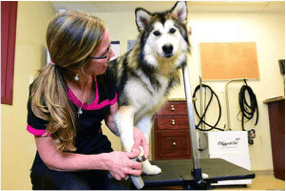 Beth is a Master Groomer with over 20 years experience with…

➸ Dog grooming, Cat grooming, Breed-specific grooming.

➸ Dog & Cat nail trimming and filing using both traditional clippers and dremmel tools.

➸ Ear cleaning, expressing anal glands.

➸ Bathing dogs using appropriate shampoos and conditioners.

➸ Applying flea treatments.

➸ Understanding of canine body language and behavior management.

➸ Skilled at handling of all types of dogs.

➸ Appropriate sanitation practices for all tools, surfaces, and equipment used.
Based on 17 reviews

WJ K
20:29 28 Apr 23
With 5 dogs, it is difficult to find a quality groomer that will take all of them at one time. Beth and Randi are the BEST! Not only can I take all 5 at one time, but they are extremely accommodating to my schedule, the dogs come out looking show ready and best and MOST IMPORTANT is they treat the dogs as if they were their own with gentleness and kindness. The dogs LOVE going to see these two so much, I sometimes need to force them into the car to go hone! I wish I could give more than 5 stars as The Grooming Shed is the absolute BEST! ⭐️⭐️⭐️⭐️⭐️⭐️⭐️⭐️⭐️⭐️
See All Reviews